Wassailing is a term that you may be hearing a little more often recently. Wassails seem to be enjoying something of a resurgence these days, perhaps with the recent springing up of many local Community Orchards, or perhaps because as a society we are craving that connection to the land and our food that has sadly been largely lost.
So what is a Wassail? Well, the term Wassail (or, as we are Cornish, Wassel) comes from an Ancient Norse toast meaning "be in good health". And why are we blogging about them? Cider of course! There is evidence of Wassails taking place throughout the UK over 600 years ago. They probably started as a toast to good health in the New Year in banqueting halls when a large bowl of a spiced alcohol was passed around, what that alcohol was, depended on what part of the country you were in. Sometimes beer or ale, sometimes wine, but almost certainly the West Country Wassail consisted of spiced or mulled cider.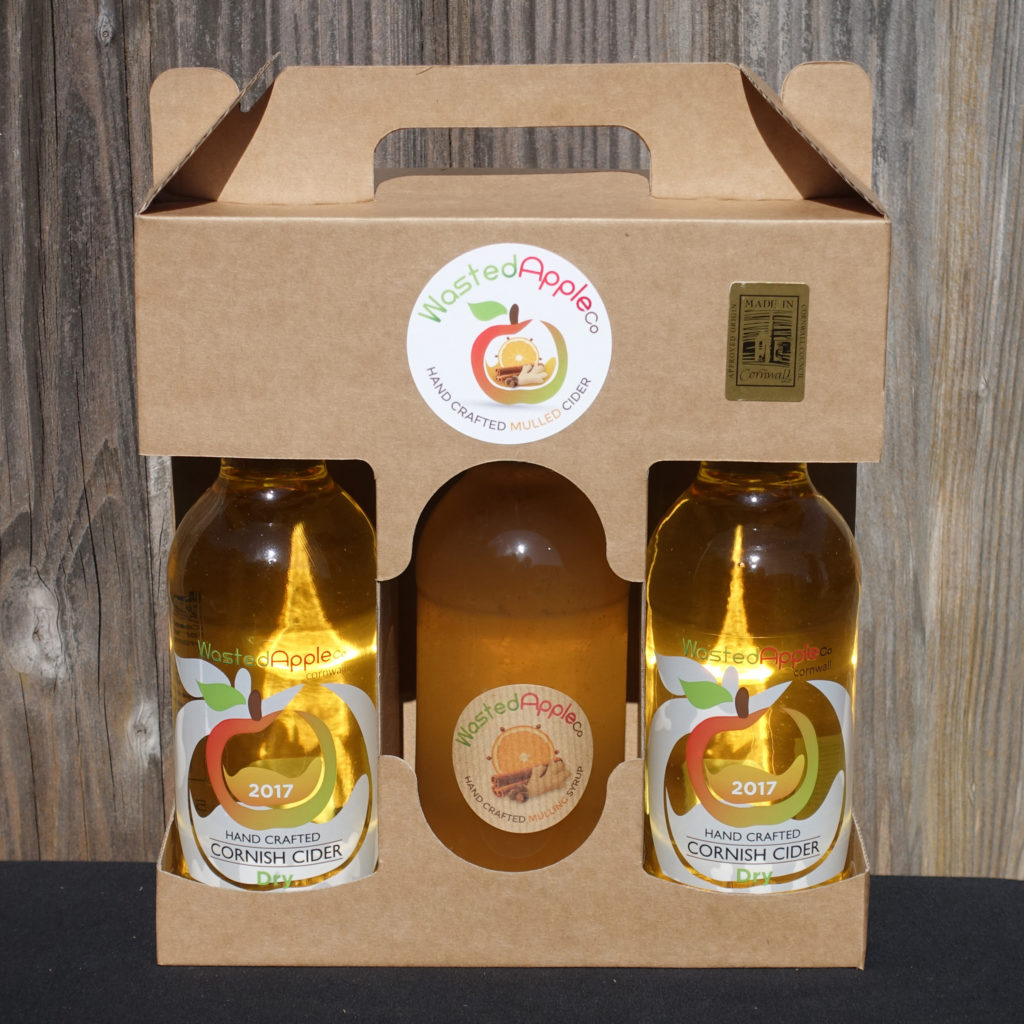 So when you enjoy a cup of Wasted Apple Mulled Cider you can be certain that you are partaking in an ancient local drink. In the run up to Christmas 2019 we made and sold over 1200 litres of Mulled Cider. It certainly is very popular, but perhaps you didn't realise that it's a very old traditional English drink and not a modern concoction?
So what's the history? Over time, two distinct forms of wassailing evolved – one that we can think of as a house-to-house wassail and the other an orchard based wassail.
House-to-house Wassail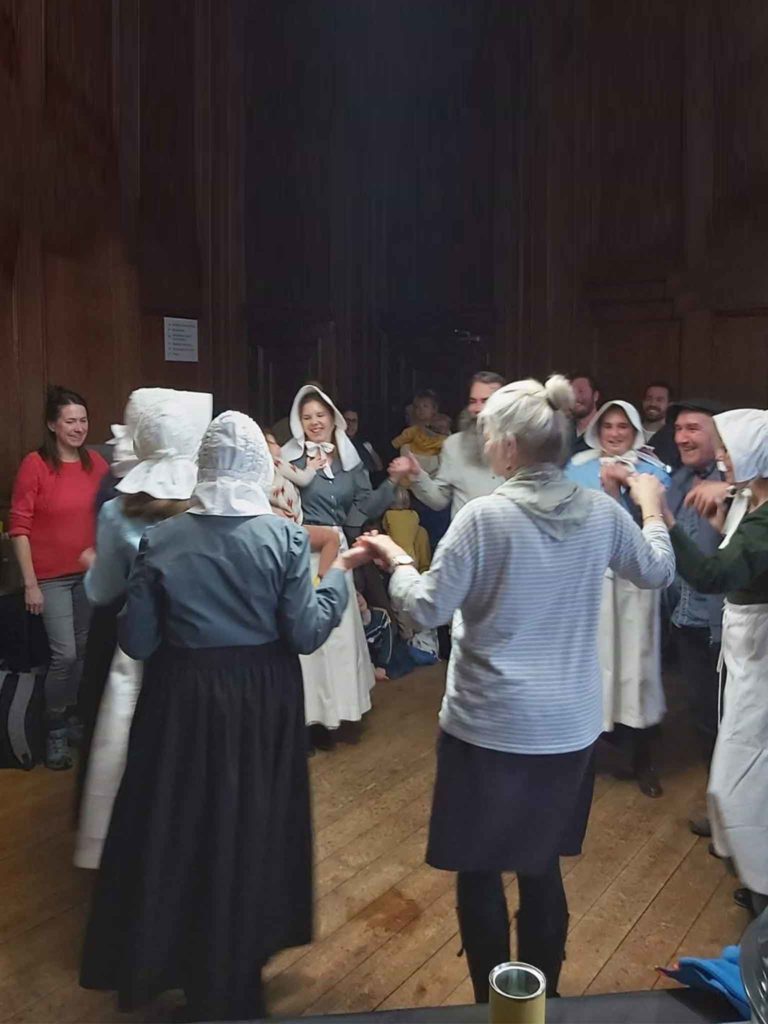 The practice of house-to-house wassailing evolved throughout the Middle Ages. The lower classes would go to the houses of their rich masters, carrying a bowl of wassail. The lord of the manor would demonstrate charitable seasonal goodwill to those who served him, by gifting money and food in exchange for the wassailers blessing and songs. The carol Here we come a-wassailing explains the practice of house to house wassailing very well. It is a carol which celebrates the New Year rather than the Nativity as most do. The lyrics to this carol make an interesting read once you know a bit more about the context of the song. The practice of house to house wassailing evolved to modern day Christmas carolling (although sadly this tradition seems to be disappearing completely in recent years).
Orchard-based Wassails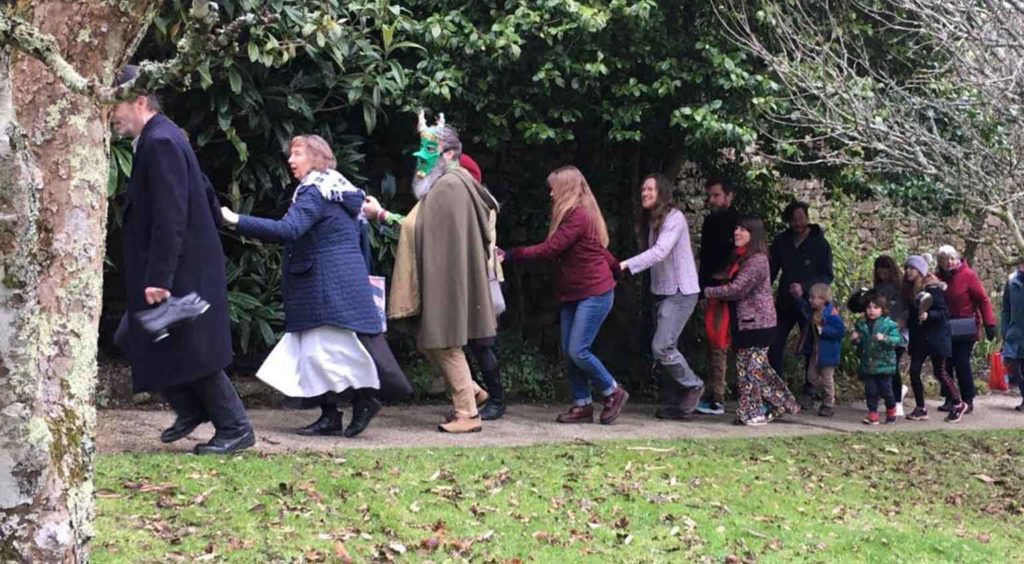 Rituals to bless apple trees in the hope of increasing the chance of a good harvest are in evidence going right back to when we first cultivated apple trees, and the obvious connection with blessing the orchards that made the cider, with the cider itself was soon made and the apple orchard Wassail was born.
The Orchard Wassail involved drinking and singing to the health of the trees.
The celebrations varied from region to region, but generally involved a Wassail King or Queen or a "Green Man" representing the "Old Man of the Woods" leading the assembled group of revellers in a noisy procession to the orchard. The procession 'woke' the trees with an infernal noise (known as Shallal in Cornish). This was generally singing, shouting, banging pots and pans, and even firing shotguns, generally making as much noise as possible in order to both waken the sleeping tree spirits, and also to frighten off any evil demons that may be lurking in the branches. They then gathered around the biggest and best tree, drinking wassail as they toasted to the health of the trees, and as a gift to the tree spirits, poured cider around its roots and sometimes placed cider soaked bread in its branches , while singing a Wassail song such as:
"Apple tree, apple tree we all come to wassail thee
Bear this year and next year to bloom and blow,
Hat-fulls, cap-fulls, three cornered sacks fulls…"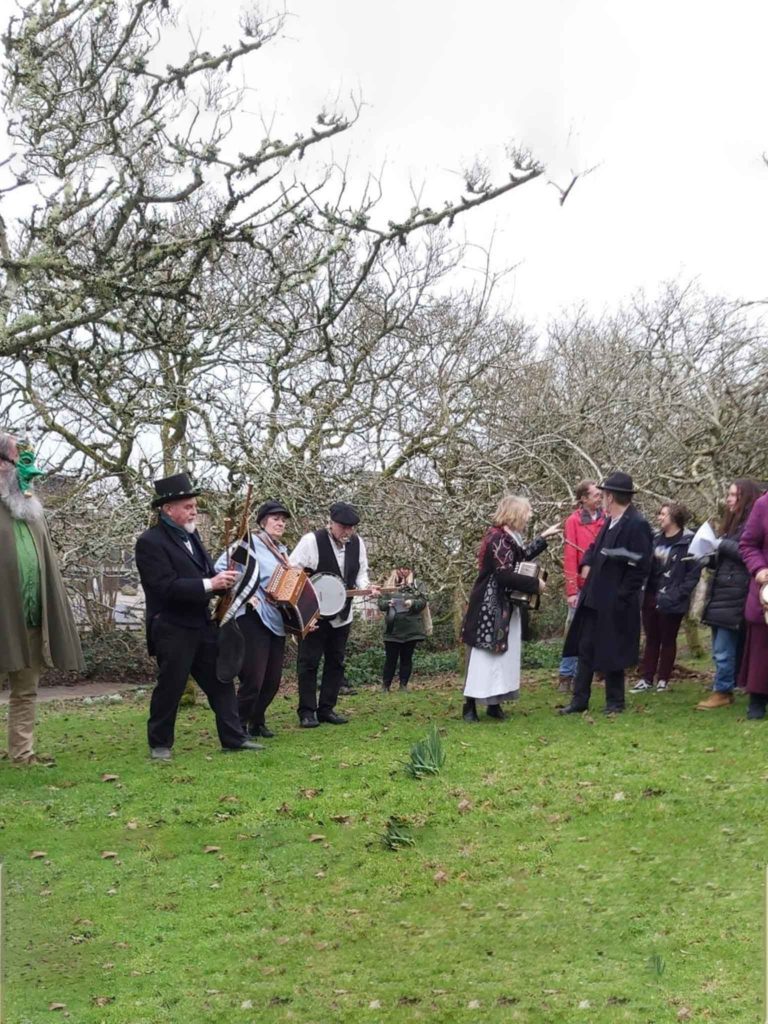 Many orchards throughout Cornwall are now continuing this tradition. Newquay Community Orchard held their first ever apple wassail in 2019 and we were pleased to have been able support this initiative with our cider. This year we were invited to Falmouth University's first ever apple orchard Wassail, where we served our Wassail to the revellers (mulled cider and for the children and drivers, hot mulled apple juice). The photos are from the Falmouth University Wassail which took place in January this year. It was a really great gathering.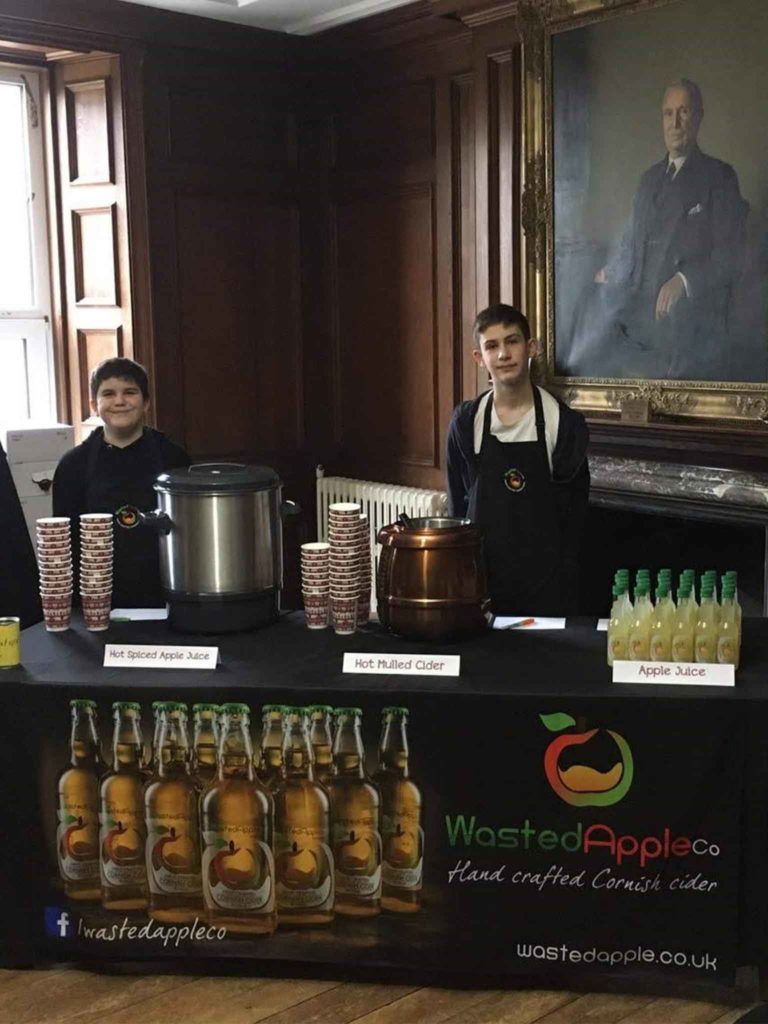 It is wonderful to see these traditions being continued and reinstated. We live in an age when we spend less and less time together as communities. As a society we have become disconnected from our food and where it comes from….initiatives such as the Newquay community Orchard and local community wassails are important in educating us young and older alike of the importance of community and the importance of our land bearing fruit to feed the locality.
So here's to apple wassails being held throughout the country…. Good health to you all and may your apple trees bear much fruit.