Serves 8-10
Prepare 30 minutes
Cook 1 hour-1 hour 10 minutes
Like all the best recipes, this one has a story behind it. Last September, I was writing an article for Weekend, lamenting the fact that apple cakes are so often dull and heavy, and never seem 'appley'enough. Out of the blue, I received a kind message from Mary Smalley of Wiltshire: "I wanted to thank you for your apple cake recipe, which I've been making for years and years and has never disappointed." Mary sent me a copy of her tattered and splattered newspaper cutting (always a good sign), and yes, it was one of mine, from 1999. It really is the apple cake of your dreams and I've been waiting since last September to bring it back for another moment of glory This story has a moral, too – it's lovely to receive feedback, especially after 20 years. Thank you, Mary.

Orlando Murrin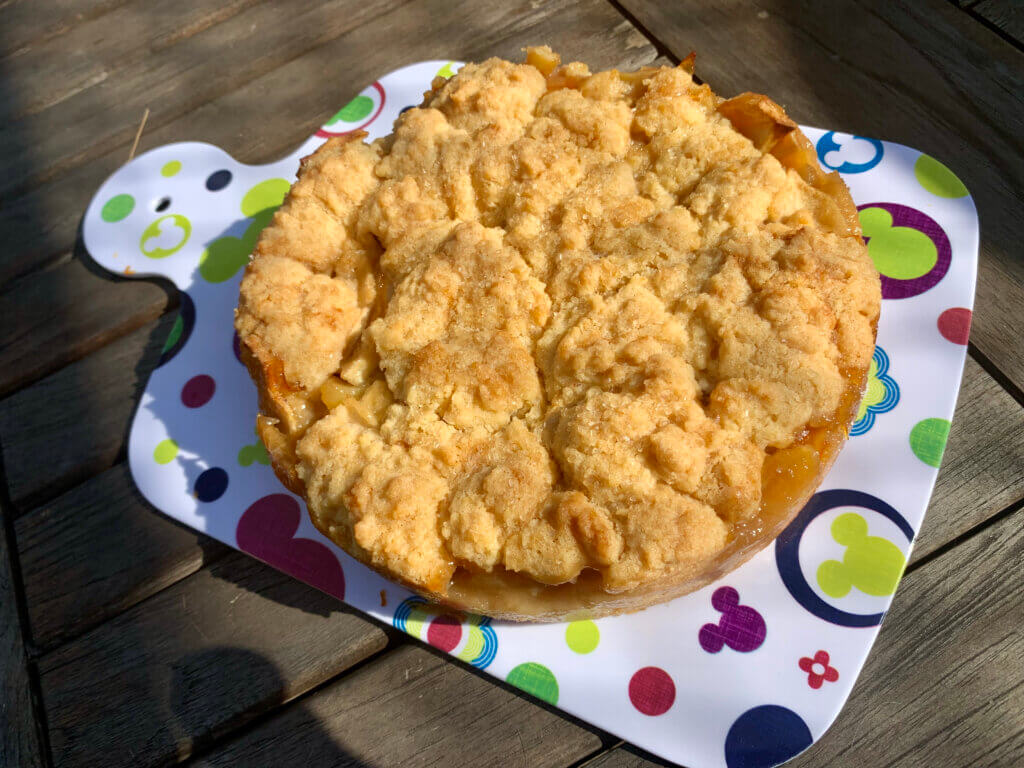 Method
Generously butter a 20cm loose-bottomed or springform tin, to ensure the crust turns out golden and buttery. Using a stand or electric hand mixer, mix the first four ingredients to make a sticky cake mixture. (You can use a wooden spoon and elbow grease, but if so, make sure your butter is soft.)
Spoon about 2/3 of the cake mixture into the buttered tin and use a fork to spread it lightly over the base. It's a bit fiddly, but it needs to cover the base completely.
Toss together the apples and sugar, then arrange in a thick layer on top of the mixture. Dot with the jam and spread roughly over the apples.
Spoon over the remaining cake mixture and, using the fork, spread it over the apples. Try and get it more or less even, but don't worry about a few gaps, as it will spread.
Sprinkle with 1 tbsp demerara to add light crunch and bake at 170°C. gas mark 3 for 1 hour- 1 hour 10 minutes – no need to preheat the oven. Rotate the cake halfway through and use a small knife to check the apple is tender before removing it.
Allow cooling for 10 minutes, then remove from the tin and serve warm or cold, dusted with icing sugar, if liked, with clotted or double cream.

Orlando's tips
I like this plain and simple, but if you make it often, as I hope you will, you can get creative with these ideas:
• Add 1 tsp mixed spice, cinnamon, or other spices to the sugar when tossing apples.
• Instead of apricot jam, use blackcurrant jam, honey or a mixture. I've been using marmalade too. Sprinkle over 1 tbsp lightly crushed flaked almonds with the demerara at the end. Try serving this with custard and/or ice cream.
Per serving (for 8. with clotted cream) 1723kJ/413 kcals/25g far/15g saturated fat/43g carbs/25g sugars! 19g fibre/3,9g protein/0.6g salt